Your Wallet can contain any number of NFTs - NFT.Kred makes it easy to search and sort through them.
Visit the My Wallet* page to see the NFTs in your account.
*Note that the name of "My Wallet" is configurable on all Whitelabel NFT Hubs and may be labelled differently to match the experience of the specific NFT Hub.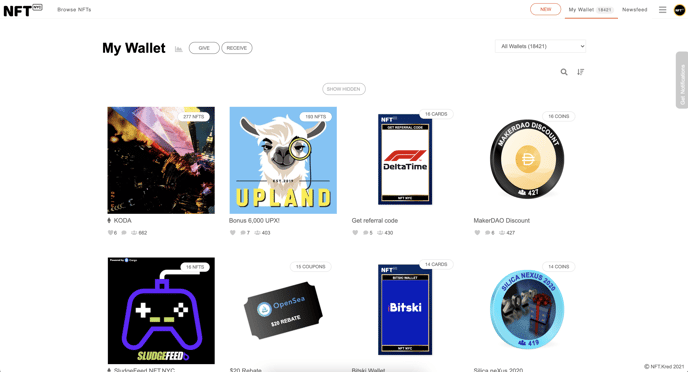 In the top right corner you will see a group of controls: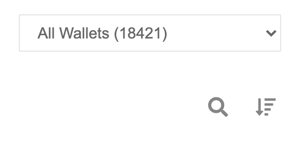 These include controls for:
Wallets - Choose whether to display the NFTs from all of your Linked Wallets or only a specific Wallet.




Search - Click to display a search bar to filter through the displayed results by name, tag or keyword.
Sort and Display



Sort and Display options include:

Most Recent
Least Recent
Most Circulated
Least Circulated
Most Liked
Least Liked
Custom - Allows you to drag and drop your NFTs into a specific order for display on a custom URL




Previously Held - Displays a summary of the NFTs which you previously but no longer hold in your account (and have since given or sold to someone else)
[105]