How can I see which Wallet my NFTs are in? [24]
NFT.Kred lets you hold NFTs in your favorite existing wallet or in the wallet included with your account.
To see which of your wallets any specific NFT is held in. simply visit the Profile of that NFT and look for the "Held By" section.
In this section you will see your avatar and display name, followed by the name of the wallet in which you hold this specific NFT: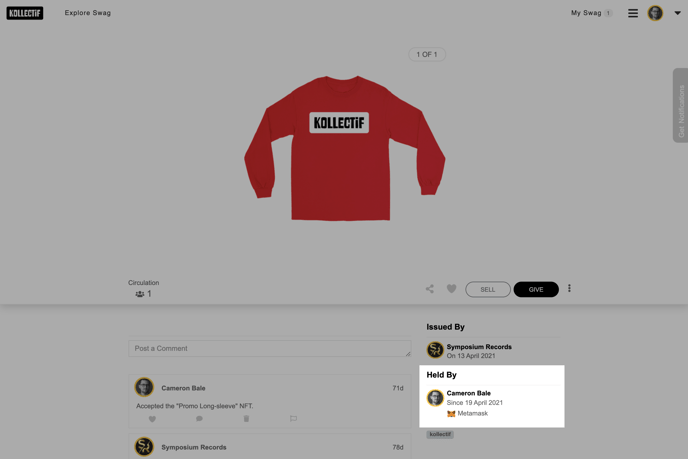 If you are the issuer of the NFT and still hold the NFT, the "Held By" section will not display, and you will be able to see which wallet you hold the NFT under your display name in the "Issued By" section:
[24]