Blockchain explorers provide verifiable insight into your NFTs.
Whenever an NFT is minted or transferred on NFT.Kred, a transaction occurs on the associated blockchain.
Public blockchains supported by NFT.Kred typically provide a public interface to view these transactions and verify the provenance and transaction history of each NFT.
NFT.Kred provides a simple link to an NFT's associated blockchain transaction on the NFT Profile.
Example
This NFT was minted on Polygon, and its Profile includes a link to verify the associated blockchain transactions on Polygon's public blockchain explorer (called PolygonScan).
The NFT Profile features a link saying "View on Polygon":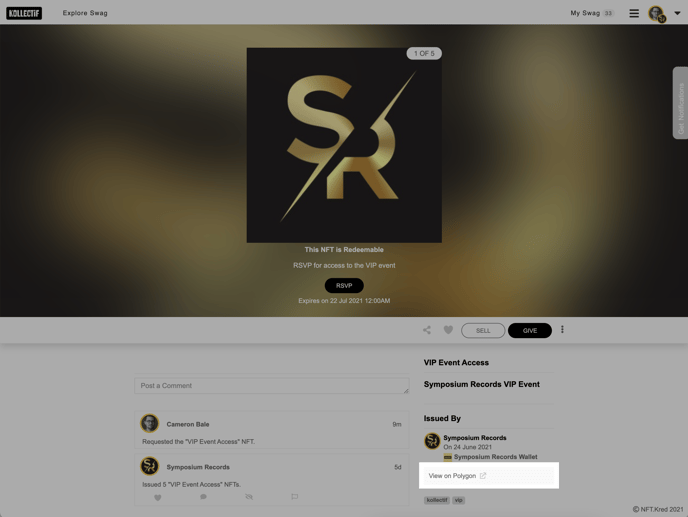 Clicking the link takes you to the Polygon Explorer, where you can see associated transactions with this particular NFT or the contract on which it was created: https://polygonscan.com/tx/0x740039a1213f36b3120c81d7d7bdf93fd35ce0de8b17c1d51088efc61ffbc7dc/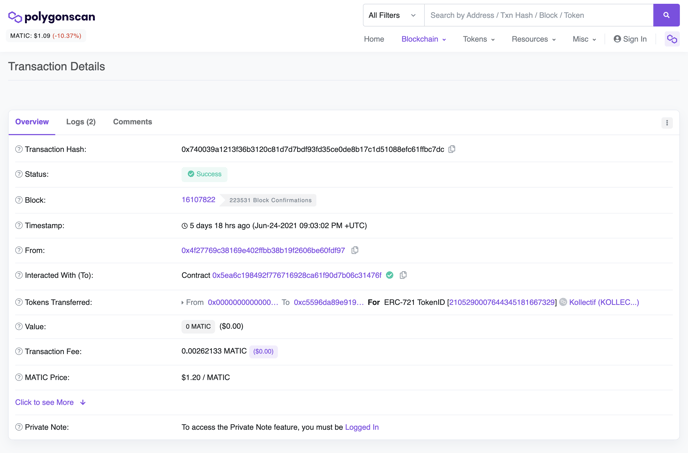 [123]