What are the most circulated NFTs? [108, FL]
Circulation helps you see how common and popular certain NFTs are.
The Newsfeed* page summarizes notifications and insights across NFT.Kred or the Whitelabel NFT Hub which you are using.
*Note that the "Newsfeed" feature is configurable on all Whitelabel NFT Hubs and may be turned on or off by the NFT Hub administrator.
To see the most circulated NFTs, scroll down on the right column of the Newsfeed page to see the Circulation Leaderboard.
The Circulation Leaderboard provides 2 different rankings:
My Most Circulated - These are the 10 NFTs which you own that have the highest circulation (your most popular NFTs)
Most Circulated - These are the 10 NFTs that have the highest circulation on all of NFT.Kred (or the Whitelabel NFT Hub you are using)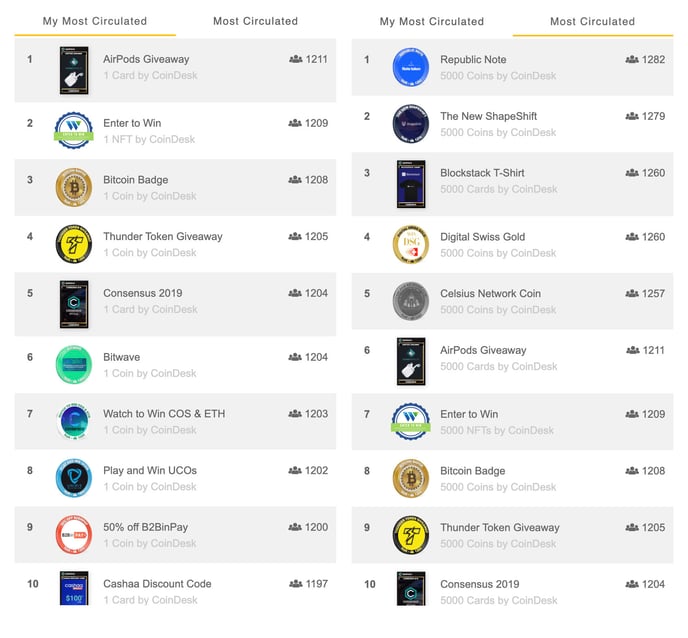 [108]