Artists are innovators by nature and express their creativity not only through the content and style of their work, but also through the mediums they use. Since their rise to popularity in 2021, Non-Fungible Tokens (NFTs) have permanently altered how artists are able to distribute and monetize their work.
NFTs continue to evolve how artists, collectors, and fans are able to engage and interact.
NFT.Kred, a whitelabel NFT Experience platform, provides artists with the tools they need to successfully launch an NFT project and engage with their growing community.
4 ways Artists are using NFTs
1. Create a 1-of-1 Artwork NFT
A 1-of-1 Artwork NFT is a unique artwork that has been minted as a single NFT. Minting a unique artwork as a 1-of-1 NFT allows its viewer to verify the authenticity, it's creator, and a history of all of it's owners throughout time.
Many artists mint their artworks as 1-of-1 NFTs to create an immutable record of their status as its creator, and of the piece's provenance as it is purchased and traded by collectors.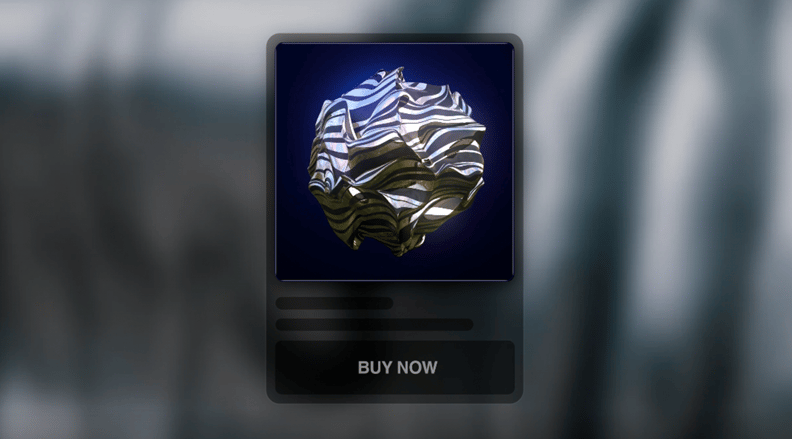 Despite there only being a single edition of the minted artwork, Artists can continue to benefit by sharing their 1-of-1 Artwork NFTs online and during physical events, like NFT.NYC.
Artists selected for the NFT.NYC Community Artist Showcase have their art shown on NFT Tickets, the rooftop Artists Village gallery, and of course, on the world famous Times Square billboards.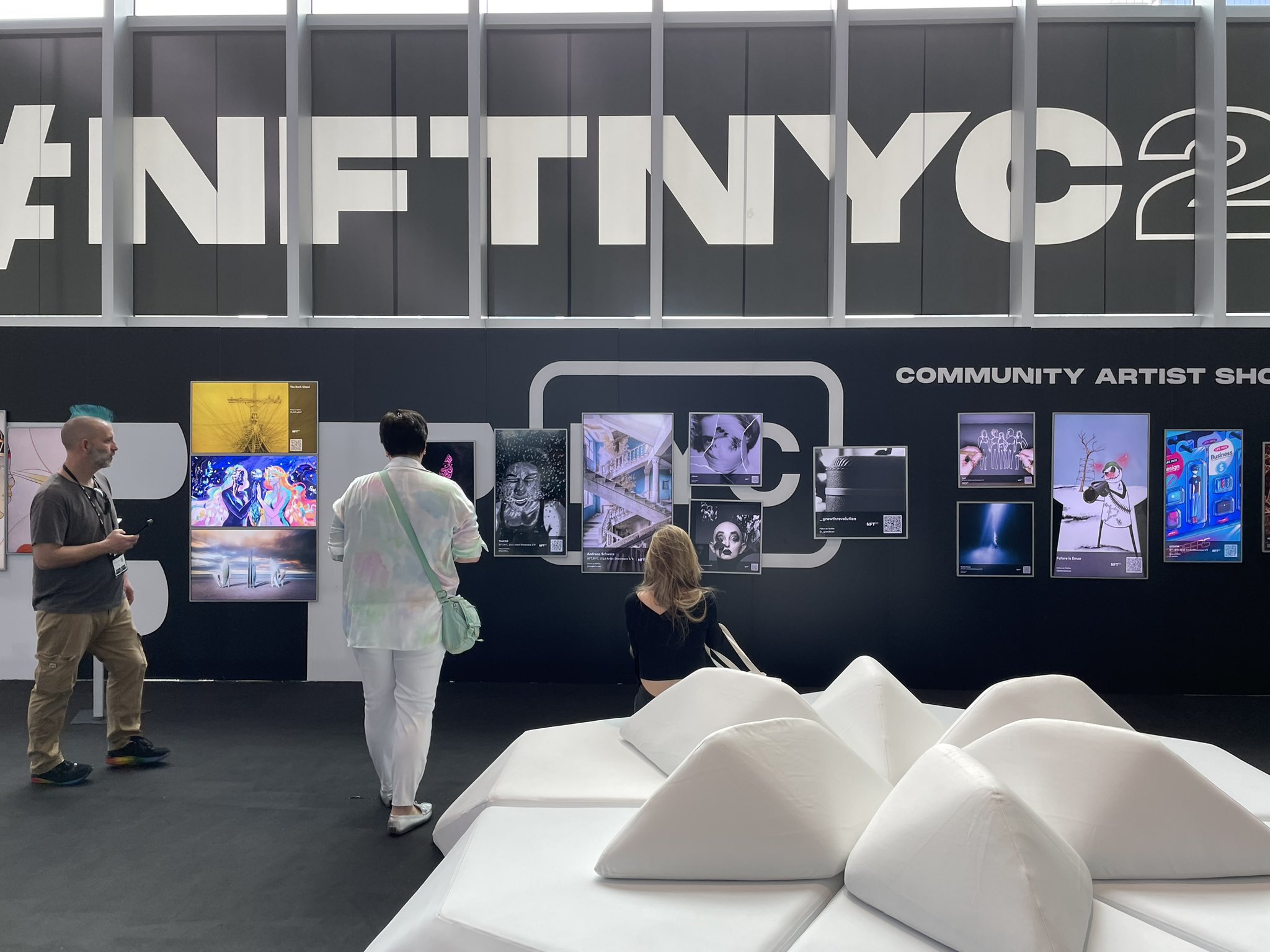 Over 2,000 Artists shared their works in the rooftop Artists Village Gallery at NFT.NYC 2023
Ecuadorian artist, Uman was selected for the NFT.NYC 2023 Community Artist Showcase, and shared the impact of having her art shared on Times Square Billboards in the film "JPGs Against Humanity" (see 3:10 in the trailer below):
NFT.Kred provides a simple flow for artists to quickly mint their artwork as a 1-of-1 NFT:
Upload your artwork (image or video)
Name it, and add an optional description
Mint

Once minted, NFT.Kred will help you distribute your artwork to your community with links, QR codes, NFC stickers, and more.
2. Share multiple copies of your Artwork in a Numbered Edition
Artists who want to share a piece with multiple holders can do so by creating a Numbered Edition.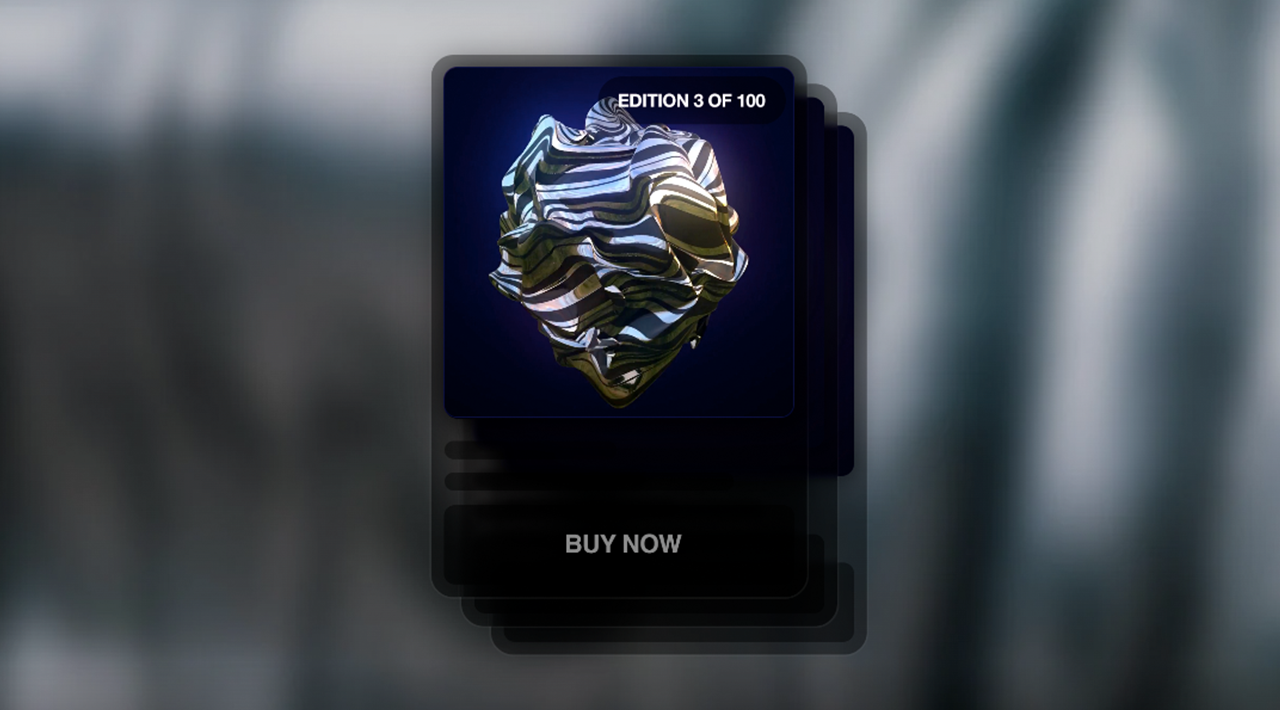 Like a series of numbered prints of a physical artwork, a Numbered Edition NFT Artwork allows the artist to create any number of NFTs featuring the same artwork. Each NFT in a Numbered Edition carries the same immutable record of its creator, provenance and artwork details as a 1-of-1 NFT. Additionally, each NFT is numbered, allowing the holder to know which specific NFT from the edition they own (eg. 3 of 100).
Numbered Edition Artworks are great for artists who have significant demand, and want to create supply to maximize ownership, as well as those looking to distribute their artworks for free (eg. a giveaway of a Numbered Edition akin to collectible artist prints shared in a gallery or museum store).
3. Create a Generative Art Collection
Generative Art Collections usually contain visually similar images or videos that were created with the assistance of an automated digital system. What this digital system does and the methods used to create the Generative Art Collection is completely up to the artist. A common method of creating Generative Art Collections is to randomize visual elements and attributes and combine them into images. Alternatively, the artist may write a script that combines specific types of information to create unique images.
For example, an artist may pull temperature information from 100 major cities at the same time every day, and each day create a unique image using that day's data – creating a generative and evolving collection that documents temperatures on Earth.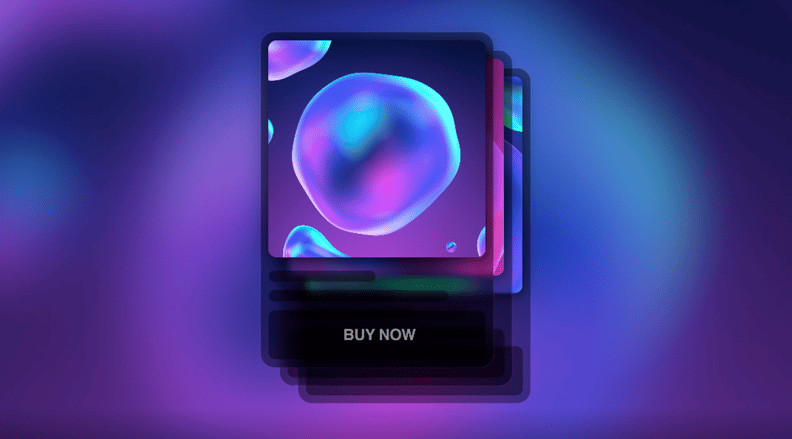 Generative Art Collections in the form of NFTs are appealing to artists as they provide a method for releasing a large body of work without needing to spend time working on specific pieces. The artist is then free to focus on the concepts and methods that they incorporate into their creative process instead of getting hung up on the final artworks.
Minting Generative Art Collections on NFT.Kred allows artists to easily create a series of pieces with variety via an intuitive upload and minting process.
4. Register a Physical Artwork with an NFT
Physical works of art can be registered using NFTs. Like a digital artwork, these NFTs record the artwork's creator, name, description and any other pertinent information as a record of ownership.
NFTs that register a physical artwork allow the ownership of the artwork to be traded via digital platforms while automatically tracking provenance.
In this application, NFTs bridge the physical and digital realms and serve as an authentication tool for physical artwork, opening new avenues for more traditional art forms such as photography, painting, and sculpture.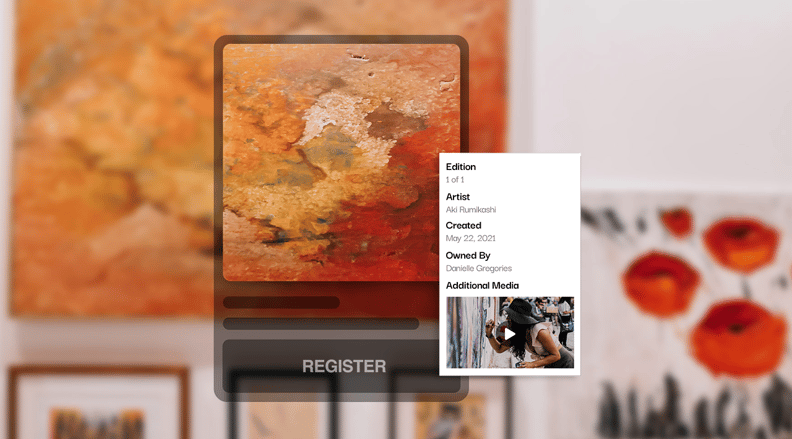 World famous auction houses like Sotheby's utilize NFTs to authenticate and verify physical pieces of art. This aids in preserving art history as seen when Sotheby's utilized Mira Imaging's Looking Glass scanner to create a unique signature of a Picasso painting and minted it as an NFT. This NFT serves as a way to verify that the physical artwork is authentic when re-scanned with the Looking Glass scanner.

NFT.Kred allows artists to mint NFTs that can be permanently attributed to a physical artwork. These NFTs can be used to facilitate trades without the need for an an auction house, to track provenance and ownership of a work of art, and to verify an artwork's authenticity.
Conclusion
As the world of art and technology continues to evolve, embracing emerging technologies such as NFTs opens up new opportunities for artists. From Digital Collectibles to unique 1-of-1 pieces, physical artworks, and Generative Art Collections, NFT.Kred provides the tools that an artist needs to manifest their vision and distribute NFTs to their community.
Background
NFT.Kred is an enterprise-grade NFT platform launched in 2018.
Via its no-code whitelabel solution for brands and e-commerce platforms, and deep set of enterprise APIs, NFT.Kred has minted and distributed more than 30 million NFTs for its brand clients, primarily to mainstream audiences with little or no NFT or blockchain experience.
Meet with the NFT.Kred team to understand how you can maximize your impact with NFTs here.
---
Disclaimer: Our owners, writers, and/or guest post authors may or may not have a vested interest in any of the above projects and businesses. None of the content on this blog is investment advice nor is it a replacement for advice from a certified financial planner.